This very berry smoothie recipe sure does pack in the nutrients. Pomegranate and berries are rich in antioxidants, which help to protect your cells from free radicals.
Berries boast a bevy of health benefits, from anti-aging to anti-inflammatory and anti-carcinogenic benefits, and from bone-building to brain boosting, berries almost do it all.
Wheat germ is a nutritional powerhouse. Apart from providing a good helping of fiber to this vibrant berry shake, wheatgerm is also great source of a menagerie of vitamins and minerals, including B vitamins, vitamin E, heart healthy phytosterols, as well as a boat load of minerals, such as iron, calcium, magnesium, zinc, selenium and manganese, and also inflammation fighting omega-3 fats – a fat in which most of us are lacking. Phew!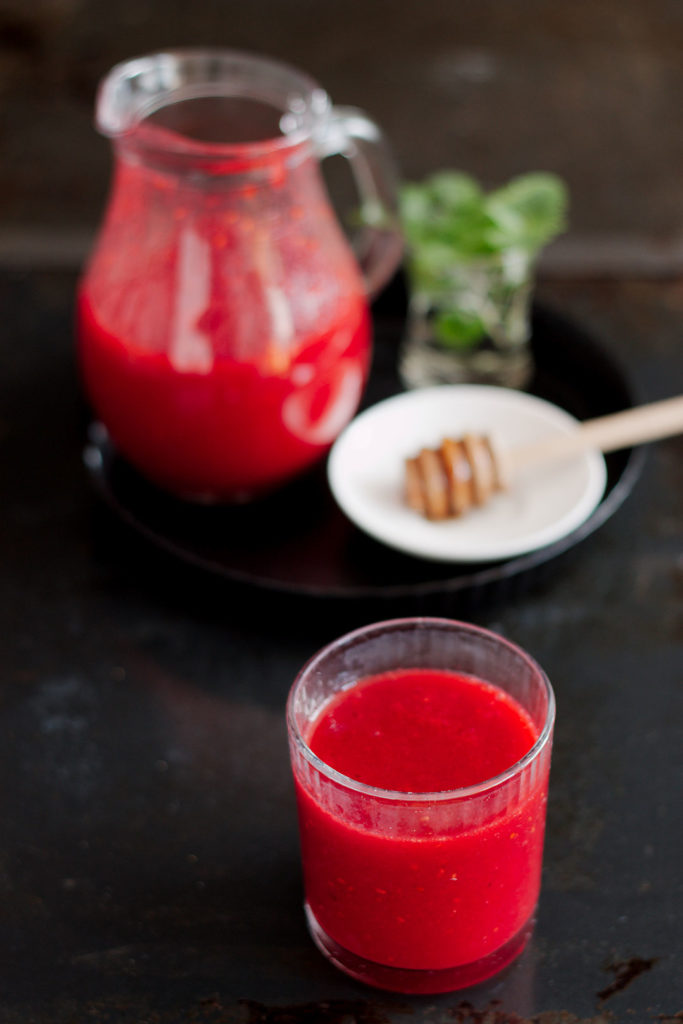 Flaxseed is a treasure trove of omega-3 fatty acids, just 2 tablespoons boasts more than 100% of your recommended daily intake for those heart-healthy fats. Research suggests that flaxseeds can help lower total cholesterol, as well as "bad" (LDL) cholesterol. Flaxseeds also make this pomegranate smoothie filling as it's rich in fiber .
Go for ground flaxseeds. If you have whole flaxseeds grind them yourself with a coffee or spice grinder. Whole flaxseeds will pass right through your body without being digested. Check out how to make a smoothie for more healthy, delicious add-ins.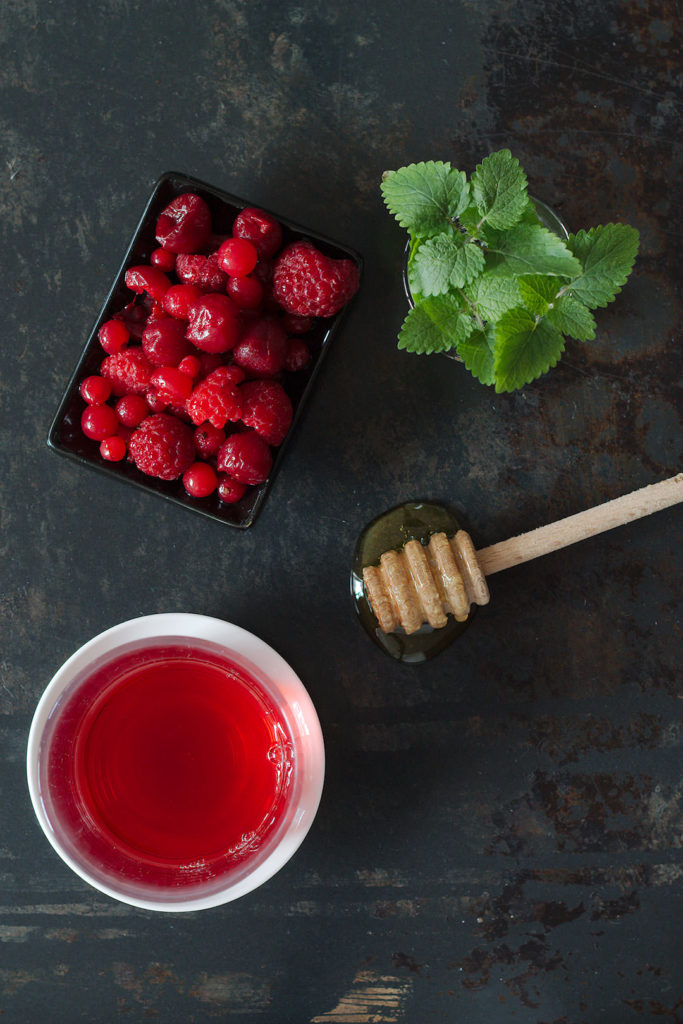 Chock full of nutrients this smoothie is great for quick, easy and rather delicious breakfast, or simply a healthy snack.
Print Recipe
Pin Recipe
Ingredients
2

cups

mixed frozen red berries

2

cups

pomegranate juice

1

tbsp

ground flaxseed

1

tbsp

wheat germ

honey

to sweeten if needed
Instructions
Combine berries, pomegranate juice, honey, wheatgerm and flaxseed in blender.

Process until smooth. Pour into  glasses  and serve immediately.
If you want to make this smoothie more filling, check out how to make a smoothie thicker.