Easy to make (no baking involved!) and packed with filling fiber, protein, complex carbs and healthy fats to keep you going.
You can absolutely satisfy a craving with a tasty treat that is full of goodness. Avoid store bought sweets that are loaded with sugar, additives and preservatives and give this easy, super healthy granola bar a go.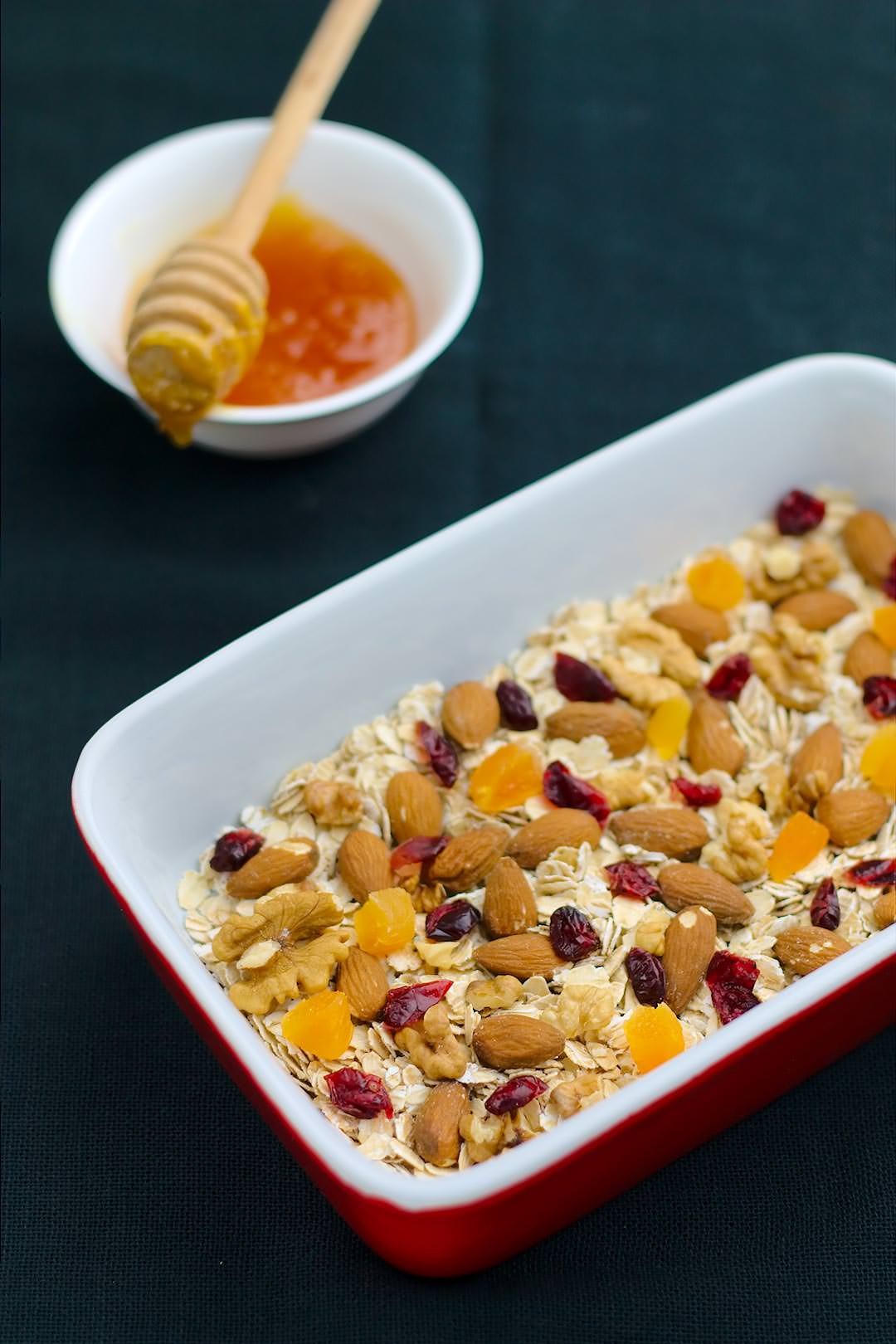 Super simple to make, all you have to do is utilize what mother nature has given us aplenty! This granola bar is packed with cranberries, dried apricots, walnuts, almonds and rolled oats.
Freestyle a little and add your favorite spices, seeds, nuts or dried fruits for a personalized or pumped up version. Remember to keep it wholesome & natural!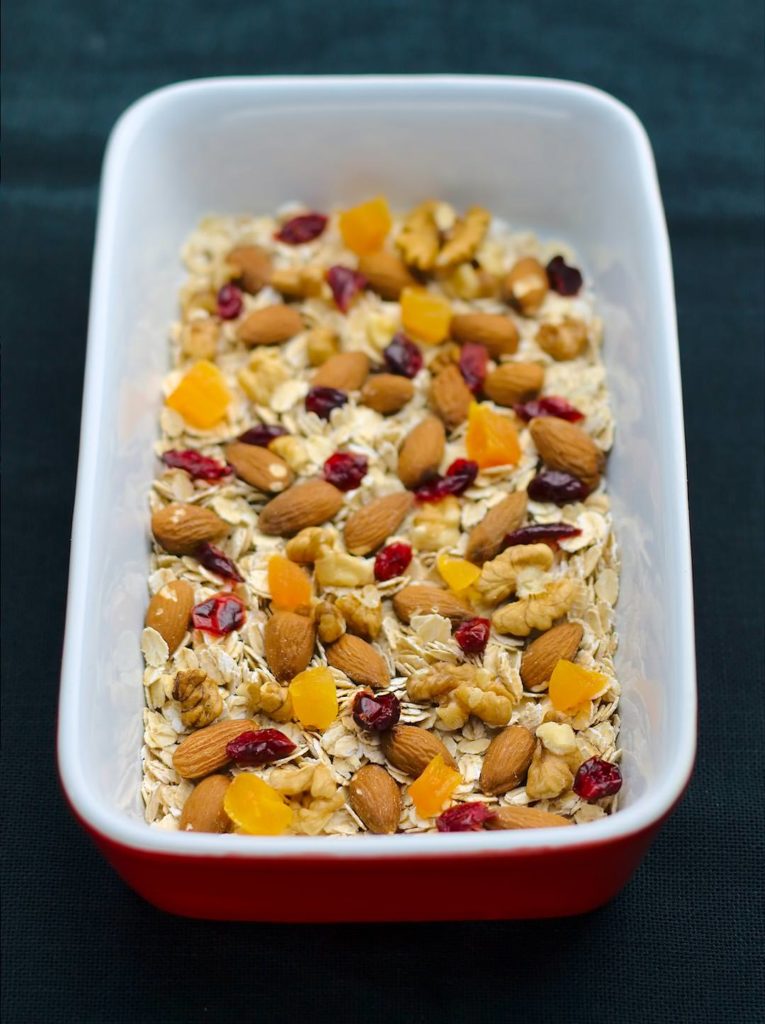 Honey (preferably raw) is used to sweeten this granola bar recipe, however you can also use maple syrup or agave syrup for vegan alternatives.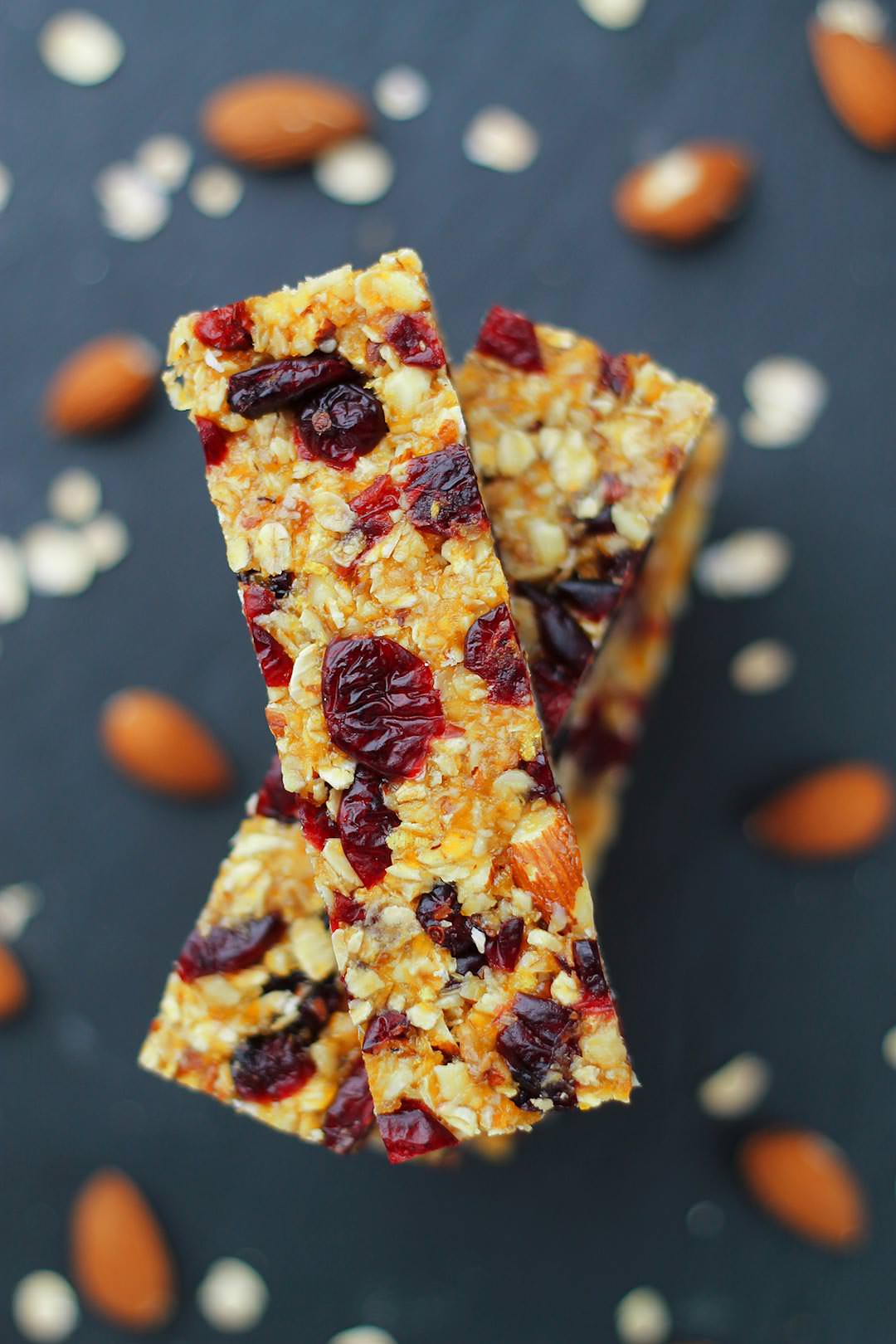 This super easy to make granola bar is a healthy snack (and tasty treat!) chock-full of nutrients that will keep you going all day long.
Print Recipe
Pin Recipe
Ingredients
½

cup

dried apricot

2

tbsp

liquid honey

(alternatively use maple syrup or agave for vegan option)

1 1/3

oz

butter

½

cup

almonds

¼

cup

walnuts

½

cup

dried cranberries

¾

cup

rolled oats

1

tbsp

finely grated lemon zest
Instructions
Place the apricots in a bowl with boiling water and leave to soak for at least 2 hours, then puree in a blender or food processor.

Preheat the oven to 356ºF (180ºC ) Toast almonds, walnuts and oats in a oven for 15 minutes.

In a small saucepan melt the butter and honey over a medium heat.

Place the toasted almonds, walnuts and oats in a food processor and pulse until the nuts are loosely chopped. Place the apricot puree, cranberries, lemon zest,oats, nuts and butter-honey mixture in a bowl and mix well. Line baking tin (8×4 in) or other small pan with plastic wrap. Tip the mixture into the lined tin, spread out in a even layer. Cover with plastic wrap, and let set in fridge for 2 hours minimum or overnight.

Remove bars from tin and cut into 6 bars. Store in air-tight container for up to six days.