These easy skillet roasted potatoes make for a perfect side dish. No need to turn on the oven. A tasty and aromatic recipe in its own right, it comes in extra handy when the oven isn't free or it's just too hot outside to turn on the oven.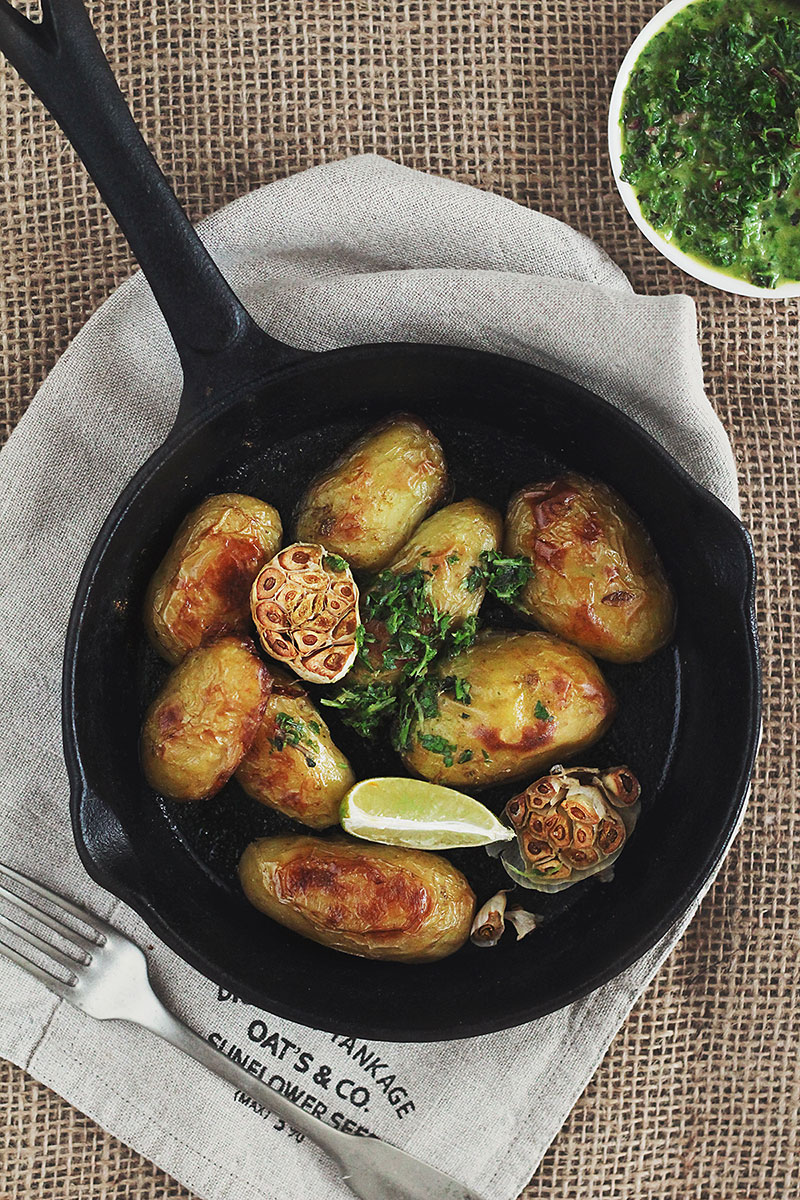 Skillet Roasted Potatoes Ingredients
Potatoes: Choose small new potatoes. Wash potatoes thoroughly, as you don't need to peel them. If using slightly larger potatoes, cut into halves.
Herbs: Use rosemary, parsley, or other herbs. You can use freshly chopped or dried herbs. Add just one herb, or a mix of herbs.
Allium: Add minced garlic or chopped onion at the end, along with the herbs.
Spices: To add extra flavor you can add spices such as paprika, black pepper, or crushed red pepper flakes.
Water: Use water or add even more flavor by using chicken or vegetable broth.
How to Make Stovetop Potatoes
These skillet roasted potatoes are first cooked over high heat with a little water, and then allowed to brown and finish cooking over a low heat. This makes the potatoes wonderfully crisp on the outside and creamy and moist on the inside.
It's important not to crowd the pan and cook the poateoes in a single layer. So be sure to use a large skillet.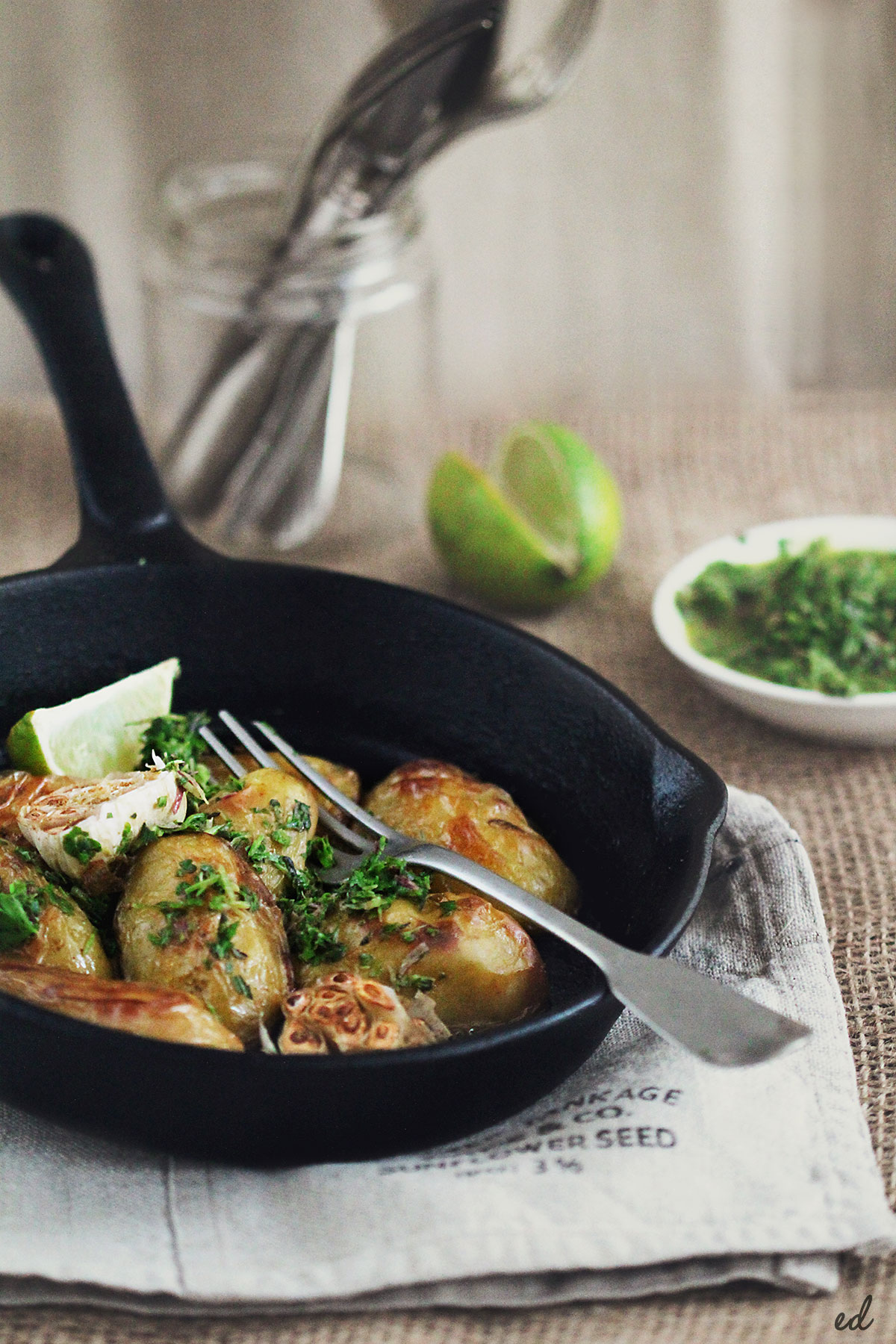 These easy skillet roasted potatoes are a crispy on the outside, creamy on the inside, and seasoned to perfection.
Print Recipe
Pin Recipe
Ingredients
2

lb

new potatoes

3

tbsp

olive oil

1

tbsp

unsalted butter

1

cup

water

¼

tsp

salt

2

tbsp

fresh herbs

(or 2 tsp dried herbs)

2

cloves

garlic, minced

(optional)
Instructions
Arrange the potatoes in one layer in a large saucepan. If necessary, cut some of the larger potatoes in half. Add the butter, olive oil, water and salt.

Bring to a boil. Then cover saucepan and continue to cook potatoes over a high heat for 8 minutes. Reduce the heat and continue cooking, covered, for another 10 minutes over low heat until the potatoes are deep golden brown and tender. Turn potatoes to brown both sides.

Finally, add the herbs, garlic, and other spices if using. Cook for 2 to 3 minutes, stirring occasionally.