Panzanella is a rustic Tuscan bread-and-tomato salad, traditionally made with stale, dried bread. It's perfect at the height of tomato season, when you've got a load of ripe tomatoes that rich in flavor.
This recipe is especially great for tomatoes that might have gone a little soft, because the stale bread is rehydrated from a dressing of sweet tomato juices.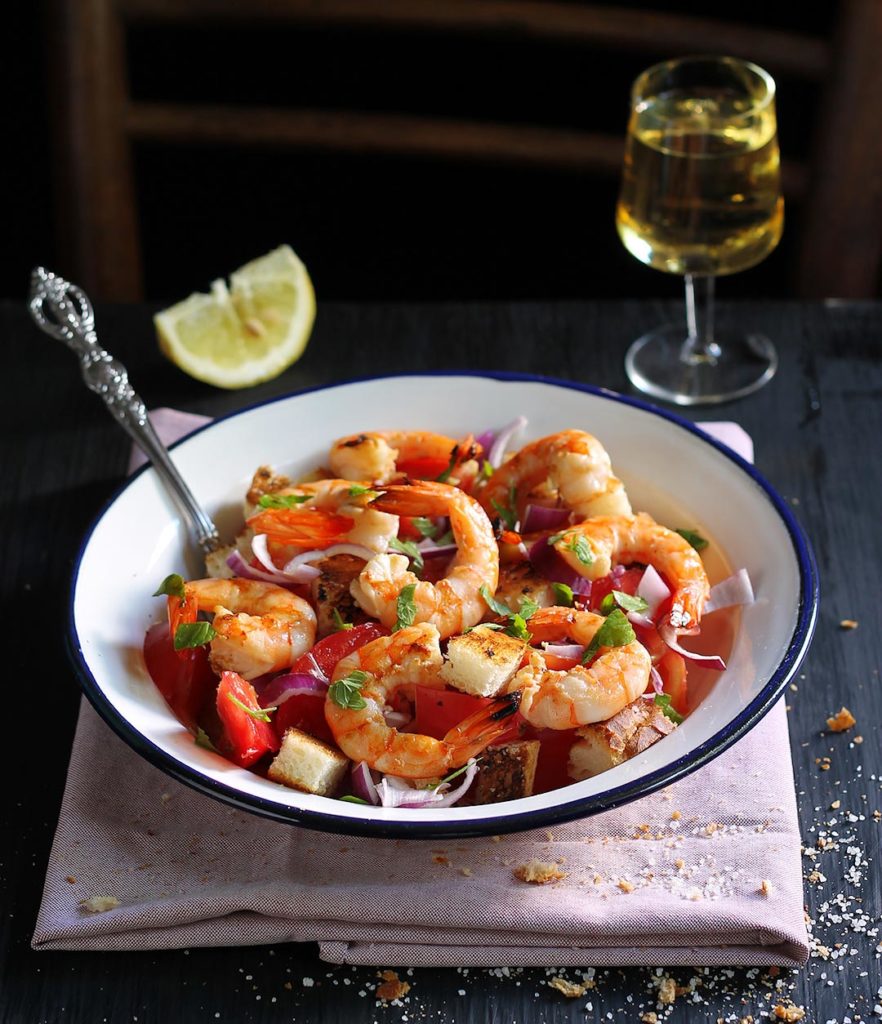 Look for shrimp that is clearly labelled – is it farmed or wild, and the country of origin. When buying frozen shrimp, check out the list of ingredients. There should be only one – shrimp. No preservatives, chemicals or salt.
Another tip is to look out for I.Q.F. on the label. I.Q.F. stands for "individually quick frozen", which means you'll save yourself the messiness and vexatiousness of trying to prize pounds of frozen bulk blocks of shrimp apart.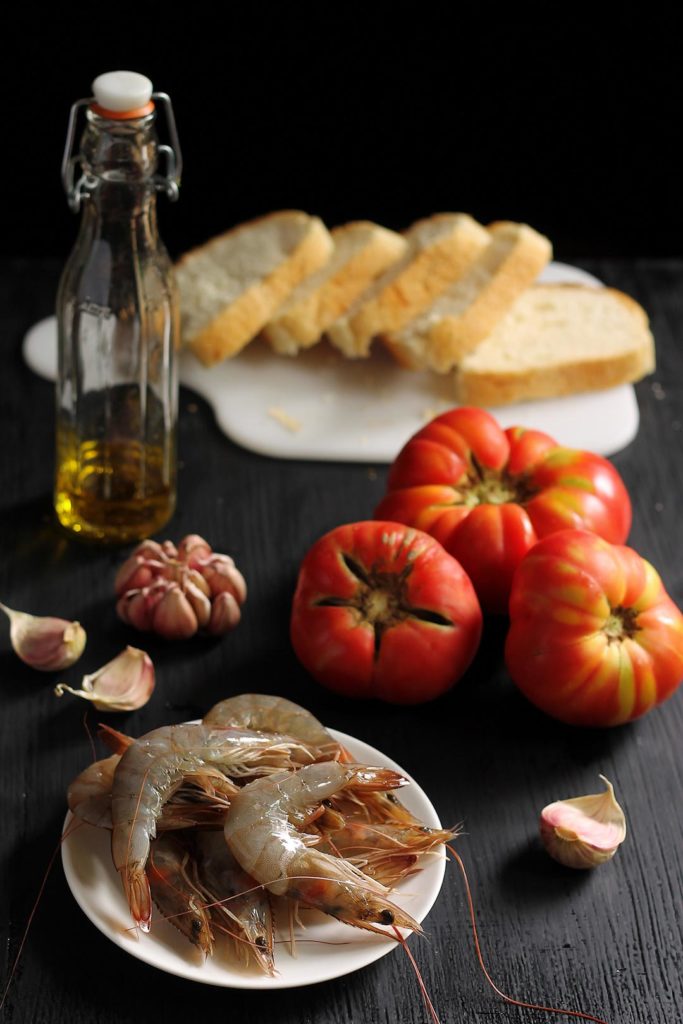 This simply and delicious salad is one of Italian classic and one of the best way to use stale bread and delicious ripe tomato. If you add grilled shrimps you can easily transform the salad into a main dish. 
Print Recipe
Pin Recipe
Ingredients
4

tbsp

olive oil

plus more for the grill

2

pounds

tomatoes

cut into wedges

2

medium red onions

thinly sliced

2

garlic cloves

minced

8

oz

stale bread

slices

1 ½

lbs

peeled and deveined shrimps

raw

2

tbsp

lemon juice

2

cups

fresh basil leaves

kosher salt and black pepper
Instructions
Rub the shrimp with a little olive oil and 1 tbsp of lemon juice. Preheat a grill to medium-high heat (350° to 400°). Place shrimp in the hot grill the and cook for 2 minutes per side.

Brush the bread slices with a little olive oil and grill for 1 minute on each side or until toasted. Cut toasted bread into bite-sized pieces.

Toss the onions and garlic with 1 tbsp of lemon juice in a large bowl. Add in the chopped tomato, bread cubes, basil and olive oil and gently combine. Season with salt and pepper to taste.

Divide the salad between serving plates and top with shrimps. Serve immediately.