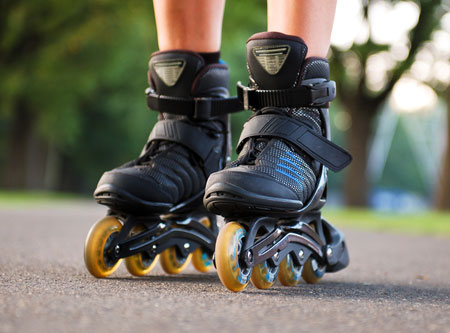 In-line skating/ Rollerblading
If you're after a Brazilian butt, rollerblading/ in-line skating is your workout of choice. Rollerblading targets the butt muscles (glutes), back of thighs and inner thighs, to firm, tone and tighten, all the while burning a mass of calories. To get the most out of your rollerblading workout aim for a brisk pace. If you're a beginner, start slowly and as you grow in skill and confidence, build the pace and duration of your workout.
Calories burnt: At a brisk pace you can burn about 250 calories.